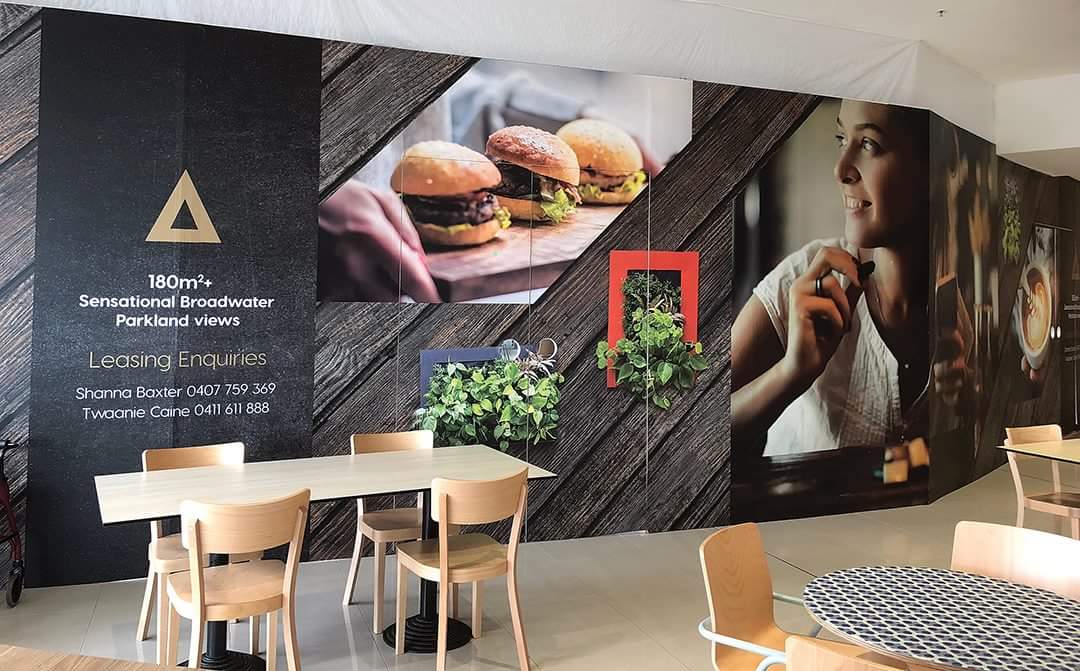 Mount
(7)
Rated 0 out of 5

$

197.00 –

$

548.00

Custom Dye Sublimation Printed
100% polyester, Fully recyclable Wind Mesh Fabric Banner
Light Weight. 4oz/130gsm (half weight of regular mesh vinyl)
Air & wind permeable mesh structure
Single Sided Full Colour
Finished size 1800x2200mm
Eyelets at 500mm intervals
Fray, scuffing, curling, wrinkles, folding and Abrasion Resistant
Easy to transport and install.
Easy to store and re-use over numerous events.
Washable and Fold-able.

Outdoor wraps are perfect for keeping your construction under wraps, for raising awareness of new real estate or for creating outdoor branding opportunities for companies. Turn even the most unexpected places into media opportunities with our outdoor fence and banner wraps.